2 Cents Movement

Spoken word performers Idrees Saleem and Derron Sandy collaborate to open TEDxPortofSpain 2016!
Idrees Saleem
Born in the town of Maloney Gardens, Idrees Saleem found himself 6th of 10 kids, smack in the middle of an embrace of sibling, born to humble Muslim parentage. During his earlier days of development, Idrees would always prefer the background, shying away from the stage or public eye.
Somehow, somewhere between then and now, Idrees has unearthed a sleeping gene found in his late comedian grandfather, his calypsonian uncle and all else to become one with a voice and a passion for youth development.
He also went on to win the NYAC Stars Of Tomorrow 2013 Award for Literary Excellence. He'd become the VERSES National Poetry Slam Champion 2014, and 2nd runner up at the First Citizen's National Poetry Slam 2016. An active member of The 2 Cents Movement, The Drama Making a Difference Company and UWI Afrikan Society, all organisations centered around youth empowerment and performance, Idrees intends to help equip the next generation with enough esteem ammo and expressive tools to face the  future head on.
Derron Sandy
Derron Sandy is a full time Spoken Word Performer.
Born and raised in the community of Maloney his passion for performance came at a secondary school level at St. Mary's College, where he directed his first play at A' Levels. Since then he has had a great passion for literature.
Sandy attended the University of the West Indies to attain his Undergraduate Degree in English Language and Literature with Education and later went on to do his Masters in Literatures in English (2016).
He began performing spoken word poetry in 2009. He is a member of the 2 Cents Movement as a performance poet and he is also the director of the drama group I- Am Christian theatre since 2010. Sandy is also the director of Quays Productions, a media production company, which focuses on Education through the Media.
Pannist Meets Roots Rock

A musical mashup featuring Johann Chuckaree and Nigel Rojas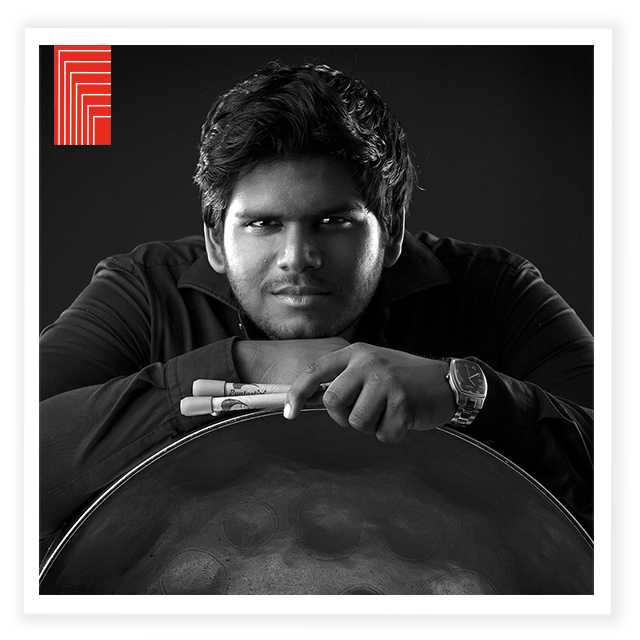 Johann Chuckaree
Hailed as one of Trinidad & Tobago's young rising stars, Johann Chuckaree is a pannist, all round musician and businessman. Acclaimed as the protégé of Len "Boogise" Sharpe, Johann is a senior member of 7 time National Panorama Champions, Phase II Pan Groove. Johann has also performed alongside the likes of Len "Boogsie" Sharpe, Ray Holman, Andy Narell, David Rudder, Machel Montano, Alternative Quartet, Raymond Ramnarine, Black Stalin and Heather Headley just to name a few!
Johann has enjoyed touring the globe as part of cultural contingents representing Trinidad & Tobago. Most recently, he traveled to Berlin, Germany as a cultural ambassador with the Ministry of Tourism.
Johann released his first CD entitled, "A Sweet Touch of Christmas" in 2007, his second, "In De Yard" in 2012 and his most recent album "Soca Meets Pan" in July 2015. Johann has also been featured on CD's with Len "Boogsie" Sharpe, David Rudder & The Marionettes' Chorale.
Known for his musical versatility, Johann has also performed as a pianist, keyboardist, drummer and even sings occasionally.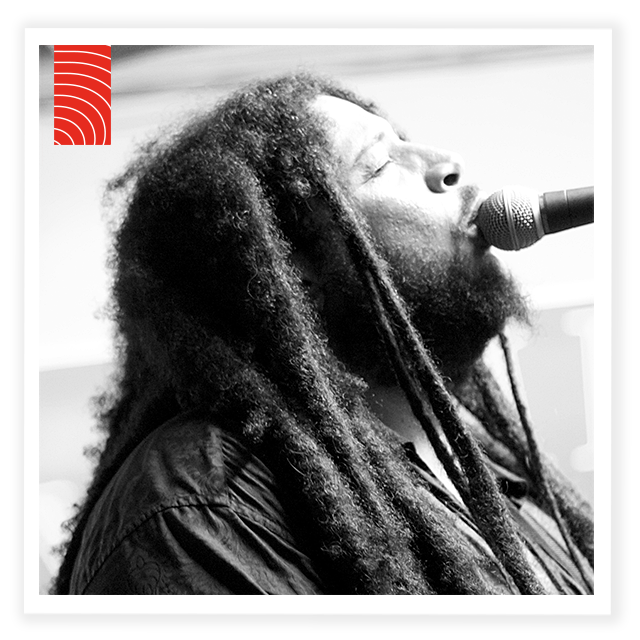 Nigel Rojas
Nigel Rojas has been in the forefront of our subculture for many years with his Band "Orange Sky " leading the charge of South Caribbean Fusion or, as some call it Island Pop. Nigel calls it Roots Rock, either way Nigel has been immersed in his original music, celebrating 20 years of Orange Sky in 2016.
That means 7 full length albums, 3 full US tours, performances in India, UK, Caribbean and more.

Following his 2013 collaboration with Bunji Garlin on the monster hit "Differentology" Nigel has found himself inspired and involved with his culture in a big way, with opportunities opening up for him as a composer. This massive plate shift has allowed Nigel to pen successful and award winning songs for Destra, Shurwayne Winchester, Rikki Jai, Ravi B, Blaxx, Chucky, Denise Belfon, Patrice Roberts and more.
He has also collaborated with steel pan legend Len "Boogsie " Sharpe on 3 Award winning Pieces for Phase 2, winning the Panorama of 2014 with the Song "Jump High " and placing 2nd and 3rd in 2015/2016 respectively.
Nigel's Latest Hit "Summer Time " is currently Lighting up the local airwaves.
He gives thanks to the almighty for any and all gifts received and is poised and ready to continue his musical journey as a proud son of the soil. He humbly but ambitiously hopes to put a smile on the face of the world with his music in the future.
Comments are closed.